Hello to everyone!
It is me, Maria your coordinator for BTEC Level 4 & 5 Higher National Diploma in Health and Social Care program. I would like to have your attention for a few minutes because I am going to write down in here very important information about Level 4 & 5 course that you may want to study with us.
What is BTEC Level 4 & 5 Higher National Diploma in Health and Social Care?
BTEC Higher Nationals are vocational higher education qualifications that reflect the needs of professional organizations. More simply said it is basically preparing you to build up a career in the health care field and get great jobs in care homes, residential homes, hospitals and other health care related institutions.
These kind of qualifications are very much appreciated by employers all over the world and it might be your lucky ticket for your future plans of moving to another country and building up a career.
What Level 4 & 5 will give me?
That's a fair question to ask! Let's see what you can do after studying and finishing this course: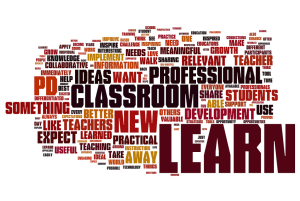 – You can progress to an international degree as these qualifications are currently delivered in other 65 different countries
– You can progress to employment in other countries such as UK, Canada, Australia, etc. before or after completing the degree in one of these countries
How will you manage your work and studies together?
Working as a caregiver in Israel is very challenging and sometimes doesn't let you too much free time. Still, you want to distract yourself sometimes from regular routine and learn something that will help you to develop personally and professionally such as this program.
We have the perfect solution for doing both your work and studies together as we have flexibility in how we are delivering our programs.
You will have online access to classes for each unit of your course and you can spend as much time as you need on each of them. The online classes will provide you with videos that are explaining the key terms and features of each subject you are going to study, with access to an online library rich in materials, articles, books and important sites that will help you to research different topics, BTEC materials with the structure of your program and many others.
On top of this you will be attached to a tutor that will guide and support you through your studies and organize hangout classes between groups of students for teaching and discussing different subjects.
You can also join a few face-to-face meetings in our center in Tel Aviv for getting one-to-one or group guidance in how to build up our assignments.
As you can see you have many options and combinations that you can choose for studying this program and if none of the above will meet your expectations please speak to me and let me know what it will better work for you so that we can tailor your delivery to match your own needs.
What will I learn?
The good thing about the topics of this course is that they come from your daily work and you are probably using them all the time or you need them for a better understanding of your job.
We are going to learn about Communication in organizations, Principles of Health and Social Care, Health and Safety in your workplace, Safeguarding and so on.
Your course will be formed by mandatory units and optional units and a brief description of these will be given to you in the induction course.
You will learn a lot of practical skills and develop your knowledge and understanding.
What is the first thing I need to do if I want to start my studies?
First things first as we say! So great for you to have such courage and to want to grow professionally! Great to us too for having the chance to meet you and guide you to higher education and higher goals!
Now please tell us that you are ready by talking to me or one of our Avi-Ad staff by phone, on Facebook, email, by coming to our office for a meeting or through by clicking here.
Waiting to hear from you,
Maria